DESIGNED BY BERNHARD LANGER
GOLF SOUFFLENHEIM

Golfclub Soufflenheim, a unique golf course in Alsace
Golfclub Soufflenheim, a unique golf course in Alsace The Golf de Soufflenheim is also a dynamic and friendly sporting sections, a high-performance golf school, a sports association bringing together active members, whose objective is to carry out new projects, create new links and organize friendly meeting, as well as a Footgolf Association, in order to promote this different practice of golf in accordance with the physical activity of football.

German professional golfer
Bernhard Langer

All golfers are welcome at our clubhouse, and can play in Soufflenheim by booking a green fee.
Enjoy a relaxing meal at the club's "Le Panorama" restaurant. Whether you are a beginner or a seasoned player, why not take some lessons with one of our PGA-certified golf instructors.
We also organise golf training courses and initiation sessions so that you can earn your "Carte Verte" (green golf licensee card). Golf tournaments and competitions are also organised throughout the year and can help you to improve your handicap (index).
Compétition EDG
Tournoi Couvre Feu
Tournoi de Clôture ASGS
Championnat du Club Jeunes
Oktoberfest
Championnat du Club Jeunes
Tournoi Couvre Feu
Tournoi Débutant
Tournoi de classement
Tournoi du Président
Compétition accompagnée
Rencontre Dames
Tournoi Débutant
Compétition EDG
Tournoi Couvre Feu
Compétition accompagnée
Rencontre Dames
Championnat du Club
Championnat du Club
Compétition accompagnée
Tournoi Débutant
Ryders Cup
Ryders Cup
Tournoi Couvre Feu
Rencontre Dames
Tournoi des Jardiniers
Compétition accompagnée
Tournoi Débutant
Rencontre Dames
Compétition accompagnée
Scramble Golf Tour
Scramble Golf Tour
Tournoi Débutant
Tournoi Early Morning
Compétition EDG
Rencontre Dames
National Golf Tour
Tournoi Débutant
Monsieur Golf Tour
Compétition accompagnée
Tournoi Couvre Feu
Grand Open ASGS
Compétition accompagnée
Tournoi Débutant
BMW Golf Cup France 2023
Rencontre Dames
Tournoi Early Morning
Tournoi des Marshals
Compétition EDG
Compétition accompagnée
Parcours Gourmand
Tournoi Couvre Feu
Coupe des Dames de la Ligue
Tournoi Débutant
I love Golf Tour
Compétition accompagnée
Rencontre Dames
GREEN DES ROSES
Compétition EDG
Compétition accompagnée
WAGC
Tournoi Débutant
Compétition accompagnée
Ch. de Ligue Individuel Seniors
Ch. de Ligue Individuel Seniors
Compétition accompagnée
Tournoi Couvre Feu
Rencontres Dames
La Malédiction de l'Ombre
WAGC
Compétition EDG
Tournoi Débutant
Compétition accompagnée
Rencontre Dames
Tournoi Couvre Feu
Compétition accompagnée
Tournoi Couvre Feu
Rencontre Dames
Compétition EDG
Compétition accompagnée
Tournoi ouverture ASGS
Tournoi Débutant
Tournoi Débutant
Tournoi de Classement
Tournoi Couvre Feu
Tournoi Happy Week-end
Tournoi After Work
Rencontres Dames
Tournoi de Classement
Tournoi de Classement
Tournoi Débutant
Tournoi After Work
Tournoi Couvre Feu
Rencontres Dames
Tournoi de Classement
Tournoi Happy Week-end
Tournoi Débutant
Tournoi de Classement
Tournoi Débutant
Tournoi After Work
Rencontres Dames
Tournoi de Classement
Tournoi Early Morning
Tournoi Débutant
Tournoi Ecole de Golf
Tournoi Couvre Feu
Tournoi de Classement
Tournoi Débutant
Rencontres Dames
Tournoi de Classement
Tournoi Ecole de Golf
Tournoi Early Morning
Tournoi de Classement
Tournoi Débutant
Tournoi Couvre Feu
Rencontres Dames
Tournoi Ecole de Golf
Tournoi de Classement
Tournoi Happy Week-end
WAGC - Championnat du monde amateurs
Tournoi Débutant
Tournoi de Classement
Tournoi Couvre Feu
Rencontres Dames
Tournoi After Work
Tournoi After Work
Tournoi de Classement
Tournoi Happy Week-end
WAGC - Championnat du monde amateurs
Rencontres Dames
Tournoi Débutant
Tournoi Couvre Feu
Tournoi Happy Week-end
WAGC - Championnat du monde amateurs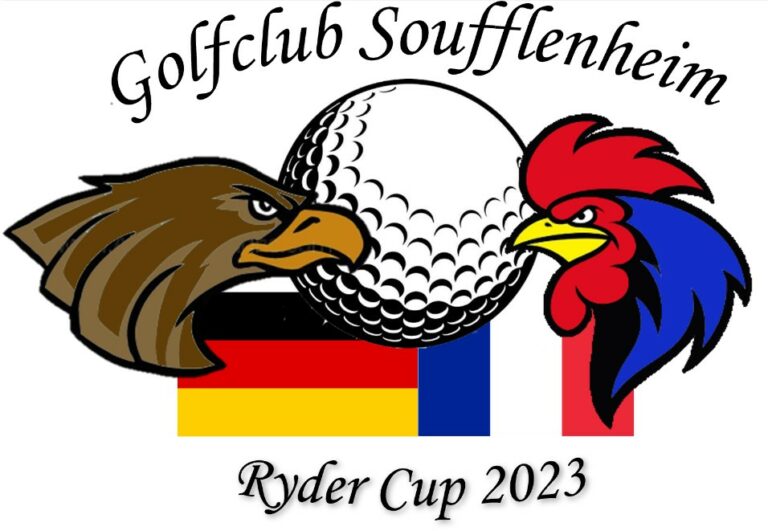 Competition
Victory for our German members! A summit duel between the German and French golfers from Soufflenheim on the event of the 2023 Ryder's Cup, which
More »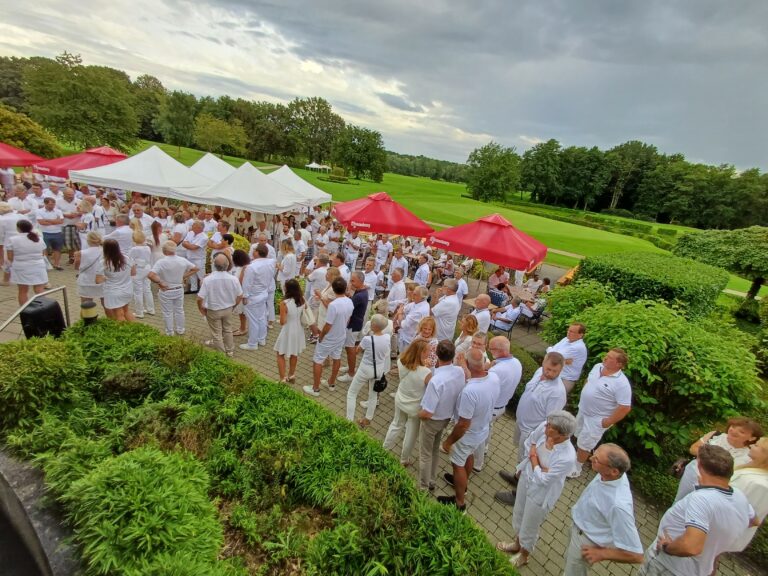 Competition
A two-man scramble over 3 cumulative rounds on 3 different golf courses. This competition, organised by the "Ligue de Golf Grand Est" and the Strasbourg,
More »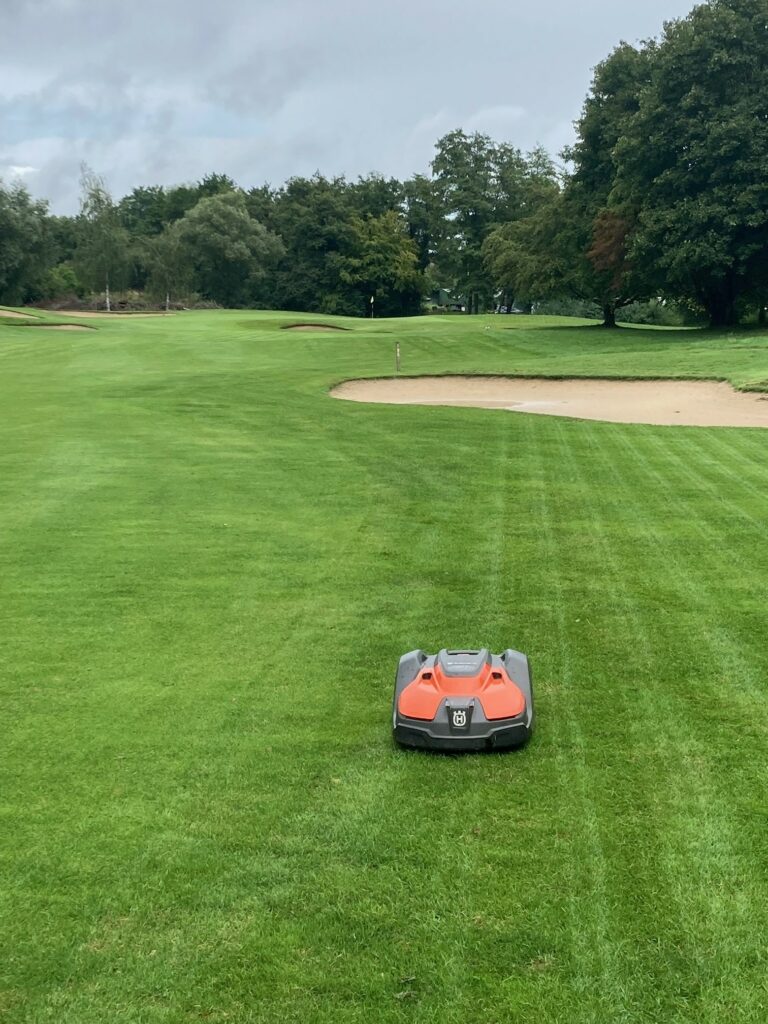 Nachrichten
Since Friday, 4 August 2023, you can discover two Husqvarna robotic mowers on the 18-hole course. These mowers are responsible for mowing fairways 9, 10
More »